Hey ya'll- I'm linking up over at the
Bargain Blonde
for Friday Favorites! Enjoy.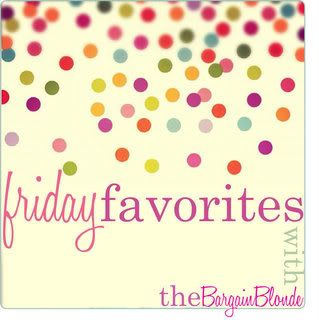 1. New Fav. Iced Coffee
all images via google except last one
Remember how I raved about Starbucks little 100 calorie fraps.
Scratch that.
Don't get me wrong-- I love me some Starbucks but these babies are gooood.
Wolfgang Puck Organic Iced Coffee--completely organic and yummy.
Only 10 dollars at your local Krogs.
No seriously...10 dollars but they're on sale at my Krogs for 4.99 which is a steal people.
Go check it out!
2. New Fav. Inappropriate Song
"Whistle" by Flo Rida.
It's probably has underlying meaning but I just like the chorus.
It's super catchy-- check it out.
It won't let me post a video on here so ya'll will have to run on over to YouTube.
3. Fav. Mascara
A lot of people ask me what kind of mascara I use...here ya go!
I have been using it since senior year of high school and my opinion hasn't changed.
To me, it does better than those expensive mascaras you find at Sephora.
Believe me..I've tried them--Benefit, Estée Lauder--you name it.
4. Fav. Quick and Easy Breakfast
Most likely you haven't heard of Better Oats.
They aren't really advertised but they are delicious.
After discovering all the crap that Quaker puts in it's oatmeal I had to find an alternative.
Enter: Better Oats!
I've tried the RAW, Revolution and Abundance and they are all so good.
I really love the Organic Raw Pomegranate (sounds weird, tastes good.)
And they're cheeaaap. I'm talkin' like less than $2 a box.
My Target normally has them on sale.
5. Fav. Nail Polish Brand
Essie, of course.
I am addicted to these polishes.
Sadly, a lot of salons around here haven't exactly hopped on the bandwagon yet.
They still live and die by OPI.
But whatever--they'll catch on eventually.
Until then, I'll continue to hoard my colors.
Have a fab. Friday ya'll.
XO